Bone Grafting for Dental Implants
If you are missing teeth, dental implants are one of the best options for a long lasting, healthy smile. In order for your dental implant to be successful, however, it's necessary to have sufficient bone structure in the area in which your new tooth will be implanted.
If you are missing part of your jawbone or just need some renovations after jawbone deterioration, we can perform a special procedure known as bone grafting to help prepare your mouth for your new dental implant.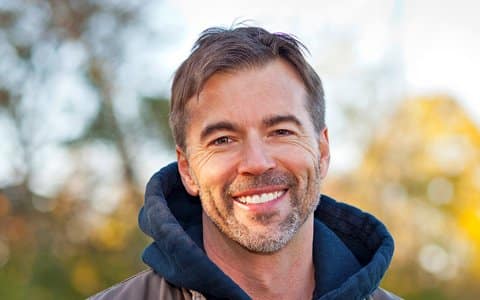 The Basics of a Dental Bone Graft
Your jaw is composed of bone that supports your teeth and holds them in place. If you lose a tooth, it is common for the jawbone underneath that empty socket to shrink back due to the loss of stimulation that is normally provided by your tooth. 
Over time this can affect your overall facial appearance, giving you a more aged look. A bone graft reverses the damage done to your jawbone so that your bone can stay strong and healthier and can also be prepared for a successful dental implant.
Why Receive a Bone Graft?
A dental bone graft is a safe and predictable modern procedure designed to help your mouth grow natural bone. While the primary reason for a bone graft is to make dental implants possible, there are other benefits as well!
These are some of the main goals that we will accomplish by performing a bone graft:
Maintenance of Your Facial Contour 
Your jawbone determines the shape of your face. Weakened bones can cause your face to look sunken. A bone graft will remedy this and provide your jawbone with shape and form in preparation for your dental implant. 
This is important from both an oral health and cosmetic perspective. A proper jaw shape will provide the correct amount of space for your teeth and help you to bite and chew properly
Eliminate Dead Space in Your Mouth 
After a tooth extraction, your jawbone is susceptible to shrinking. The bone graft procedure was created to fill this space and serve as scaffolding for future bone growth.
As a result, your graft will keep your jaw healthy and will also allow you to receive a dental implant in the future, which can fill any gaps you might have in your smile.
Reduce Postoperative Infection
The gums of your missing teeth are susceptible to infection. A bone graft will prevent this infection from happening by eliminating the area that can be exposed to these infections.
Your bone graft-supported implant will make it possible to more effectively clean your teeth and gums to prevent all kinds of future dental problems.
The Bone Graft and Implant Procedure
A typical bone graft procedure entails:
When you come into our office we will numb your mouth for a painless procedure. 
We will clean the area of the bone graft to prepare your mouth for your treatment.
Next, we will surgically prepare your mouth for the graft.
After this we will place the bone graft material in your gums.
Finally, we sew up the area so that it can stay protected and heal. 
We'll provide aftercare instructions to help speed up the healing time.
Once your graft has fully healed, you're ready for a dental implant!
Are Dental Bone Grafts Safe?
Thanks to modern dental science bone grafts are an incredibly safe and effective procedure. The body does not reject bone grafts, there is no negative antibody reaction, and bone grafts have a very low risk of infection, so you can be assured that your procedure will run smoothly.
Additionally, receiving a dental implant after your bone graft is one of the best ways to improve your dental health, which will safely preserve your long-term dental health. 
Our primary concern during your bone graft is your comfort and safety. A dental bone graft is an outpatient procedure with minimal pain involved. 
When you come into our office you can expect our friendly staff to help you feel relaxed and comfortable. Dr. Wagner will numb the site of the procedure so that you don't feel any pain at the treatment site. 
You get to go home right after the procedure. As long as you follow our aftercare instructions, you can expect the healing process to go smoothly. 
Am I a Good Candidate for a Bone Graft?
Anyone that is missing part of their bone structure and is generally healthy is a potential candidate for a dental bone graft, particularly if you are missing teeth and interested in receiving dental implants.
The typical candidate for a dental bone graft is any patient that wants to receive a dental implant but is lacking the bone structure necessary for the implant. 
An implant is a significant investment in your oral health and a bone graft will provide the necessary foundation for osseointegration—the process of your dental implant bonding to become part of your jawbone. 
Bone grafts are particularly ideal if your tooth has been missing for a long time and your jawbone has deteriorated. 
The Healing Process for Bone Grafts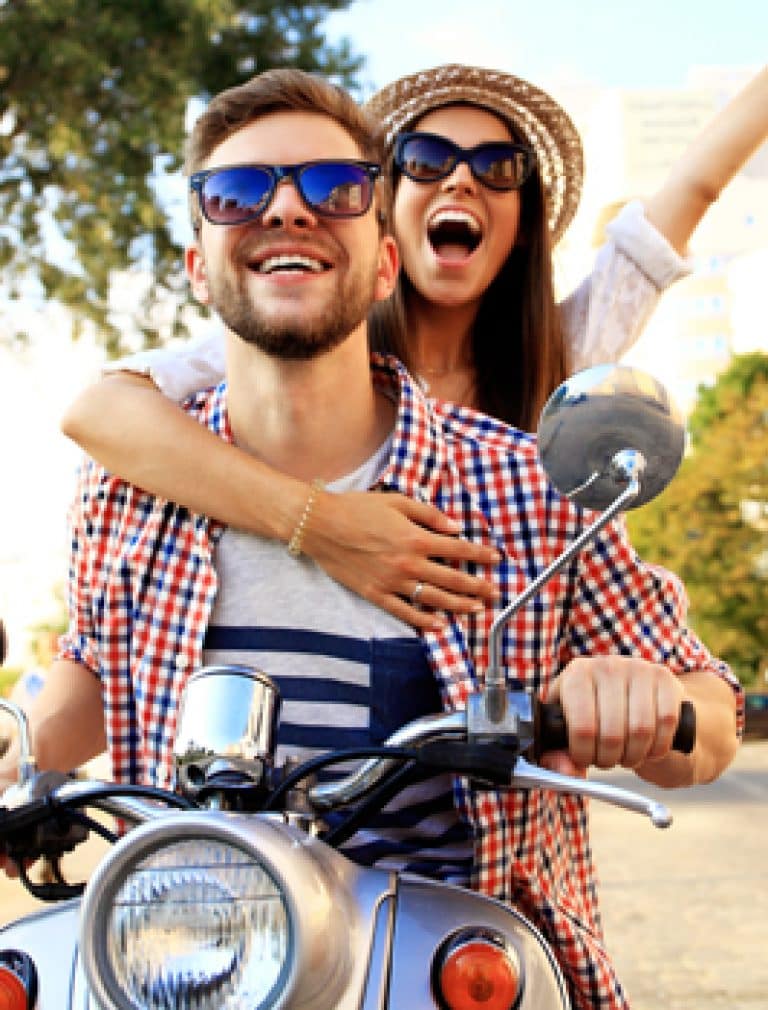 After receiving your bone graft you can expect there to be a recovery period. It varies depending on the patient, but full healing usually takes a couple of weeks. 
When you leave our office you will receive a prescription for medication so that the healing process will feel comfortable. 
You can maintain your bone graft by practicing good oral hygiene and following the recommended aftercare instructions given to you by Dr. Wagner. 
We will cover this in further detail during your treatment, but this generally includes:
Avoiding crunchy food that can upset the recovery process. 
Avoiding hot liquids such as coffee or tea.
Making sure not to disturb the area with any rough contact.
Eating soft food. 
Elevating your head while you sleep for a couple days after the procedure.
Avoid smoking (this is also vital for ensuring that your dental implant lasts).
Use ice packs to reduce swelling in the area of the swelling. 
We will schedule a follow up appointment after your bone graft procedure that includes X-rays to make sure that your bone graft is healing properly in preparation for your dental implant.
How Long Does It Take To Receive an Implant After a Bone Graft?
The purpose of a bone graft is to grow bone structure in your mouth in order for your dental implant to be successful. 
Think of it like building a house: the first part of the building process is establishing a solid foundation for all of the work that will come after. It typically takes a couple of months for your mouth to be ready for an implant, although this varies patient to patient. 
We will actively monitor the healing process so that we can begin the implant process as soon as your new bone is secure and ready to receive it. You'll have a solid foundation and a dependable new tooth in no time.
Don't Wait Any Longer for Your Dental Implant—Get a Bone Graft Today!
If you want dental implants but are lacking the necessary bone structure, we can help by performing a bone graft. 
Give us a call today to schedule an appointment for a bone graft consultation. We will review your situation and help prepare your mouth for a wonderful brand new smile!