Your CEREC Dentists in Las Vegas, NV
CEREC technology allows Wagner Dental to design and place excellent dental restorations within a single appointment! Whether you need ceramic crowns or a dental bridge, our dental office has the technology that can restore your smile while skipping the more unpleasant aspects of the restoration process.
Restore Your Unique Grin with a Brand New Crown!
Dental crowns are tooth-shaped caps placed over a damaged tooth to restore its function and appearance. Covering and protecting a damaged tooth can restore your beautiful smile!
Although there are several types of crowns, porcelain crowns are particularly resilient and will function just like your natural teeth. When compared to natural teeth, porcelain crowns even have similar light-refraction properties, so there is no false look to your restored teeth.
In addition to the dental health benefits of dental crowns, we can offer a restoration process that is more comfortable and convenient for you! We offer CEREC restorations to help you enjoy a fully restored smile in a single visit to our conveniently located office.
If you are in Las Vegas, Nevada and feel concerned about your decayed or damaged teeth, come see us at Wagner Dental to discuss the option of CEREC same-day crowns.
No One Will Know Your Restorations Are Not Your Natural Teeth!
Crowns can be placed for cosmetic or functional purposes, though we take care to design your new crown to ensure that it matches your natural tooth in both shape and size. Our meticulous design process produces crowns that seamlessly blend into your smile, even if we need to place permanent crowns onto your front teeth.
A crown can protect a damaged tooth from further complications, and it is strong enough to endure the daily stresses of chewing and speaking. The reliable strength of your new crown means that you can return to your routine without worrying about the pain or discomfort of a damaged tooth.
This versatile restoration option can benefit many patients. We can use dental crowns to protect a tooth with a large filling, crack(s), or significant decay. Crowns can even be used to complete the root canal process or sit atop a dental implant to restore a missing tooth.
You will love the natural look and feel of your very own dental crowns!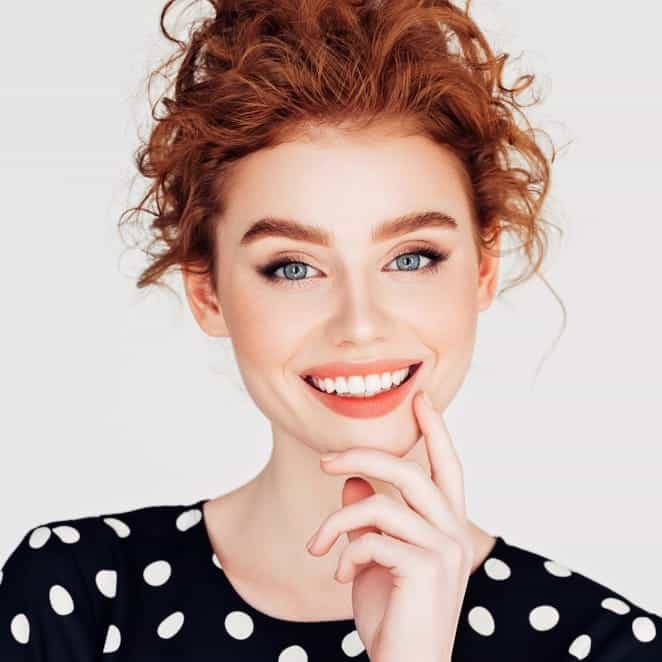 Do you want to improve your smile? Do you have a dental concern?
Our online consults haven't stopped! We are working hard to make sure your dental needs don't have to wait! Connect with us today and get all of your questions answered for free in three easy steps.
What Can I Expect During This Same-Day Procedure
We begin with a diagnosis that helps us determine if a crown would be helpful for your oral health. Whether you need a ¾ crown or a complete tooth, our CEREC technology can produce the restoration you need in order to protect your dental health.
If CEREC same-day crowns would be an effective treatment for your oral health needs, our doctors will take a digital impression of your tooth. This impression is generated from 3D imaging scanners, and it guides the design of your unique crown.
This design is sent to the milling machine, which fabricates your crown during a brief and comfortable wait. Once the crown is complete, we tentatively place the dental crown onto your prepared tooth. This allows us to check that your crown will fit perfectly.
Once you are satisfied that your new crown will be both beautiful and comfortable, we permanently bond it into place. You can begin enjoying your new smile immediately!
Because we can complete the entire crown placement procedure in our office, there is no need for multiple appointments or bulky temporary crowns. You will be able walk out of your appointment with a permanent porcelain crown and get back to living your life with minimal inconvenience.
CEREC same-day crowns are an excellent option for teeth restorations!
IF YOU ARE IN PAIN DUE TO A CRACKED, BROKEN, OR DECAYED TOOTH, DON'T WAIT.
We can have your tooth repaired in a single visit. We want you to get back to living your life with a healthy and pain-free smile.
If you are worried about the potential cost of a dental crown, please let us know. We are proud to offer our financing options to our patients. You don't have to choose between other responsibilities and your dental health. We can help you get the dental care you need!
Heard of our Smile Trials?
We want to make sure you love your smile before we make any changes to your teeth—that's why we are now offering FREE Smile Trials to give you the opportunity to "try on" your cosmetic dentistry changes and see how they would look in real life, before you make your final decision. Click below to learn more!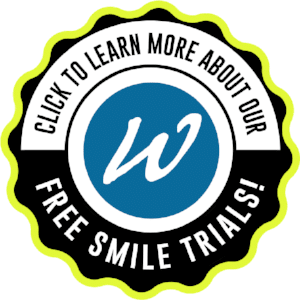 "I highly recommend Wagner Dental! I broke a porcelain crown 2-days before going out of town. My dentist wasn't available so I researched & called Wagner Dental. To my surprise they could give me an appt the next day! Dr. Cannon & Dawn were so friendly & professional. Within 2-hrs I walked out with a beautiful new crown! NOT a temporary! They have their own dental lab! I have a new dentist!!!!"
Dureta S.
Fill in the Gap with a Dental Bridge!
When you are missing a tooth, your oral health is at risk, and you may struggle with everyday activities like eating and speaking. Patients with missing teeth may suffer from:
Shifting teeth.
Misaligned bite.
Discomfort while chewing.
Speech difficulties.
Replacing that missing tooth with a dental bridge can protect your oral health and help you resolve these uncomfortable and damaging conditions. Whether you have lost a tooth due to injury, decay, or gum disease, we can replace that tooth with a dental bridge.
Variations on This Tooth Replacement Option
We can secure your dental bridge with porcelain crowns or dental implants.
When we secure your bridge to porcelain crowns, we prepare teeth on either side of the gap to receive dental caps that can keep your bridge securely in place. This classic method of tooth restoration has helped many patients enjoy a complete smile again.
Some patients would prefer not to alter any other teeth. In some cases, we may be able to secure your dental bridge with a dental implant instead of crowns.
A dental implant is a small post that is made from metal alloys. These posts are inserted below the gum line to support the dental bridge. This means that we do not need to alter any other teeth in order to keep your restoration secure.
A dental implant is the most secure and beneficial way to support your bridge. The implant fuses to your bone for unparalleled stability, and it encourages bone regeneration. These features can contribute to better overall health.
Restore Your Smile in a Single Appointment at Wagner Dental!
Our CEREC technology can produce several types of dental restorations, and we love to see the smiles that result from this remarkable machine! Call today to experience next-generation dental technology right here at Wagner Dental in Las Vegas!
WHY YOU WILL LOVE CEREC® SAME-DAY DENTISTRY!
No sticky impressions.
No metal.
No temporary restoration period.
Natural-looking, durable porcelain.
Just one appointment for your new smile!

If you are in pain due to a cracked, broken, or decayed tooth, don't wait.
We can have your tooth repaired in a single visit. We want you to get back to living your life with a healthy and pain free smile.