Virtual Dental Consultation
Do you have a smartphone and want to get personalized answers about how you can improve your oral health? Well, you're in luck, because we offer a free virtual consultation with Smile Virtual, an online platform that allows you to upload pictures of your smile and a video of the questions you have for us.
Go to our personal consult page right now to get started:
Smile Virtual is a convenient platform for working parents, busy professionals, or anyone else that finds it hard to make it into the office. The platform is quick to use, and within an hour, you can upload a video that we will respond to.
You can use Smile Virtual to open up about any pressing issues that you have been wondering about. Our dentists will take the video and the information that you give us and provide you with personalized recommendations about how you can improve your smile. We answer general questions about the following topics:
Oral health.
Gum disease.
Cosmetic dentistry.
Invisalign clear braces.
Let's work together to help you achieve a healthy smile that you can feel proud of! Wagner Dental has decades of experience providing patients just like you with smiles that last a lifetime, and now we are doing it from the convenience of your own home!
Schedule a Stress-Free Virtual Dental Appointment Conveniently Anytime, Anywhere
Have you been meaning to address a pressing dental issue for a long time but have put it off because you're unsure how to proceed? Do you have kids or a busy schedule that prevents you from getting seen by a dentist?
Life might be busy, but it doesn't have to get in the way of great dental solutions. At Wagner Dental we make dentistry more accessible than ever for you with Smile Virtual.
Smile Virtual is easy to use. You can get answers to your smile questions in just 3 simple steps:
Upload a close-up selfie and a full-face picture.
We'll send a video back with personalized advice and recommendations.
You can do this from anywhere including your office, your home, or any other time throughout your busy day.
Save Time in Your Busy Schedule With a Virtual Appointment
If there's one thing most of us have in common, it's a busy schedule. This can make it incredibly difficult to find time to make it to our office for a dental exam.
Your smile needs attention so that your whole body can stay healthy. If there's a problem to be fixed, you shouldn't procrastinate treatment.
With Smile Virtual you can create a video that addresses the areas of concern that you want us to focus on. When we receive your video, we will provide you with personalized recommendations.
The best part about this fantastic service is that it's free!
Why Choose Wagner Dental?
Our virtual consultation is a unique service you won't find at many other dental practices, but we don't stop there. We take time to understand your dental history and address any concerns that you have. We will consider a range of options to determine how best to meet your needs. Some of these service options include:
Veneers.
Orthodontics.
Teeth Whitening.
General Dentistry.
Same-Day Crowns.
Emergency Dentistry.
Sleep Apnea Treatment.
We believe in giving our patients more than a smile. We want to give you a feeling of comradery while you are with us. We hope to earn your trust; our free virtual consults are a great way for you to get to know us without paying us anything.
Benefits of a Virtual Consultation
With a virtual consultation, you get all of the benefits of an in-person consultation, but on your timetable. Life is busier than ever but oral health is just as necessary. Smile Virtual makes it possible to save time, is easy, and can be done from anywhere. Here are some of the perks:
Save Time: You don't want to rearrange your schedule to make an appointment, especially if you have kids. Maybe you just need a few simple questions answered. Smile virtual makes situations like this incredibly convenient.
Easy: It only takes a few minutes on your phone. If you can operate the camera on your phone, you can use this program. You only have to upload two pictures and a video to receive a personalized response.
Can Be Done Anywhere: You can upload a video no matter where you are. Whether you're at home, on a business trip out of state, or at work, you will get a full response from us in a matter of days.
Smile Virtual lowers the barriers of dentistry and makes it easier than ever to get the personalized care you deserve.
How Does a Virtual Dental Consultation Work?
1. Submit Photos
To provide you with the most accurate advice possible, we need to be able to see your whole smile. To do this, we need three things from you:
An up-close photo of your teeth.
A full-face photo.
A detailed description of the issues or questions that you have.
We will use both the pictures that you submit and the description that you give us to provide you with a personalized recommendation. The more thorough you are, the more specific our recommendation will be, so make sure that you describe as much as possible.
2. Personalized Video With Recommendations
Once we've made some decisions on what options would suit your smile, we'll send you an authentic, personal video from one of our dentists. The video may include:
A professional treatment recommendation customized to your smile and needs.
Before and after pictures to show you the results that we can provide.
Discussion about any issue areas that you want us to focus on.
A quote on how much-recommended procedures will cost.
Answers questions or concerns that you have.
Feel free to call or email us with any questions that come up later!
Our virtual smile consultations are a free and convenient way to receive complimentary educational material about what's possible for you at Wagner Dental.
3. Review Treatment Details
As part of our free Smile Virtual consultation, we will provide you with the next steps for moving forward. These options will be straightforward and actionable steps that you can take to achieve the results that we suggest in our video.
There are often multiple procedures that can solve an issue. We will help you weigh the pros and cons of each one to pick the one that is best suited for you. Once you decide which procedure is right, schedule an appointment with us so that we can work together to design your optimal smile.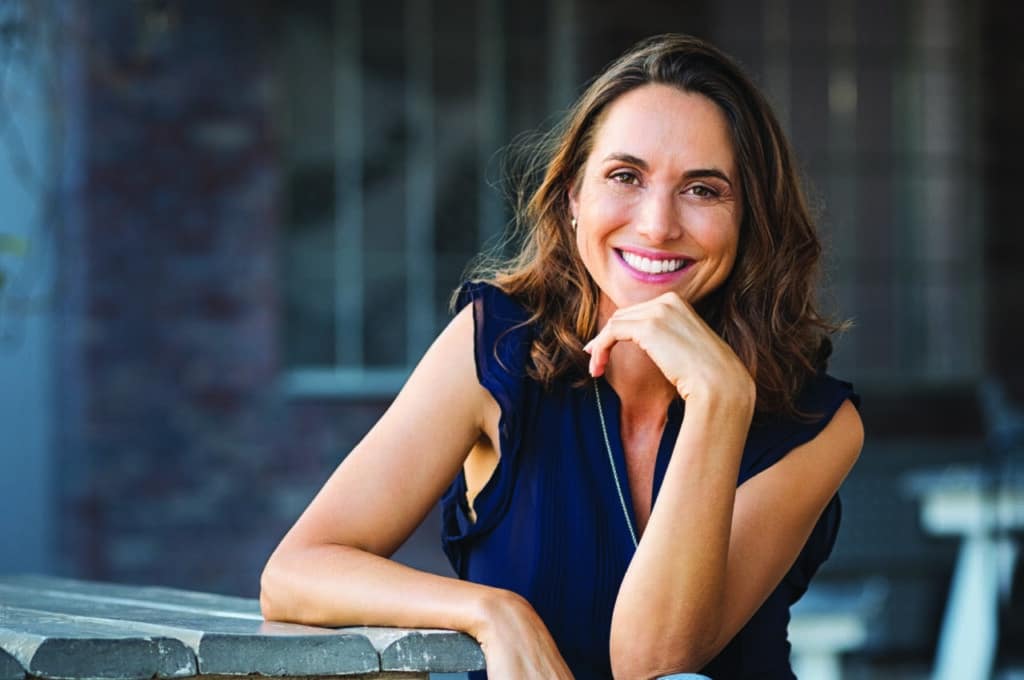 What Will I Get In My Personalized Video?
Answers to My Specific Questions or Concerns
One of our fantastic dentists will watch the video that you send in and take a look at the photos that you provide. After looking at these materials they will take into consideration the things that you say concern you in your submission. Our dentists are excellent at helping their patients feel heard and understood.
Be sure to express your concerns in your video so we can address them and help you feel more comfortable with the treatments we offer. We will provide you with as much information as possible. This will help you make an informed decision before you even visit our office.
Before and After Treatment Renderings
We have practiced dentistry for over 30 years and have worked with thousands of patients. This means that we have plenty of examples of the smiles we have crafted over the years. We can also provide you with a rendering of what your smile will look like when you are finished.
A picture truly makes the difference when it comes to your smile because it will help you envision what the results of a procedure will look like before you invest your money in dental work. You will be able to make an informed decision before you even step into our office!
Recommended Treatments Detailing Potential Costs
Dentistry has come a long way in the past few decades, and there is almost always more than one option to treat the issues that you are experiencing. Our dentists understand that solutions are not one-size-fits-all.
As part of your virtual consultation, we will present a variety of procedures that you can choose from. We will also provide you with the cost of the available treatments so that you can choose the one that makes the most sense financially. For example, if you have chipped or cracked teeth, we might discuss the differences between crowns and veneers.
Why Should I Use Smile Virtual?
Smile virtual is a fantastic resource! Here are some reasons to give it a try:
Tailored Advice: You'll be impressed by how convenient and reliable it is to receive professional feedback from our dental team.
Explanations for Multiple Treatments: We will provide a range of options and help empower you to take the next steps on your journey to immaculate dental health.
Peace of Mind: If nothing else comes from your free consultation you will walk away knowing the next steps that you need to take.
No Cost: You can get great feedback, recommendations, and estimated treatment costs without paying a dime!
What Kinds of Issues Are Addressed Through Virtual Consultations?
There aren't any limits to the issues that we can address through the Smile Virtual Platform. The purpose of Smile Virtual is to make your dental experience more convenient. You can feel free to submit an inquiry or concern that you have.
The more detailed you are, the more accurate and thorough our response will be, so there is no need to hold back. We have worked with thousands of patients, and we have seen every type of issue. Whether it's a missing tooth, or you've been eyeing a new set of veneers, don't hesitate to let us know what's on your mind. We will give your smile personalized and detailed care!
How Experienced Is the Dentist?
Our practice has served the Los Vegas community for over 30 years, and we have helped thousands of patients achieve their ideal smile.
Our practice focuses on helping patients just like you feel more confident through the power of a stunning smile. All our staff has training in the following areas, including others:
Orthodontics.
Dental implants.
Cosmetic dentistry.
CEREC same-day dentistry.
Our office staff is a tightly-knit family. We work together to provide excellent customer service and personalized care. We want you to feel at ease whenever we are working together, and we will work hard to show you the same level of warmth when we are consulting with you through the Smile Virtual Platform.
Does a Virtual Dental Consultation Include Video Conferencing?
The reason that we use the Smile Virtual platform is that it is very flexible. We understand that you are incredibly busy and that it's a hassle to find time in your busy schedule to come into our office.
Smile Virtual allows us to send video messages with personal recommendations directly to you so that you don't have to rearrange your schedule for a trip to our office. If you have any questions, you can use the platform to conveniently message us back.
This eliminates the need for blocking out time for teleconferencing and enables us to make our services more accessible. No more waiting around for another appointment to get the help you need!
Ready to Request Your Virtual Consultation?
Dentistry is about a lot more than just fixing issues with your teeth. We want you to feel like family and receive top-notch care. Our team respects your time and understands that there are many challenges associated with living a busy life.
You can use the Smile Virtual platform and experience our patient-centered care for yourself firsthand—without leaving your house!
What are you waiting for? Visit our virtual consult platform to get started today. Within the next hour, you can upload a video and one of our brilliant dentists will answer all of your questions.