Dental Implants in Las Vegas
Do you have missing teeth that keep making your life difficult? Are you sick of trying to hide your smile or struggling with maintaining your oral hygiene while brushing around this tooth gap? Our talented team of dentists at Wagner Dental can help!
Missing teeth can happen to anyone for any number of reasons: a severe hit to your head or face, poor oral hygiene, advanced gum disease (or periodontitis), weak jawbone health, or even age. With the present dental technology available to us, you don't have to live long with gaps in your smile. A super effective treatment to replace missing teeth is dental implants.
If you're ready to take action and get your smile back, we can help you restore your teeth with dental implants: a tooth restoration solution that promotes total oral health and can last a lifetime!
We have a full team of extremely skilled dentists and assisting dental professionals with one goal—to give you your dream smile.
Worried About Your Missing Teeth?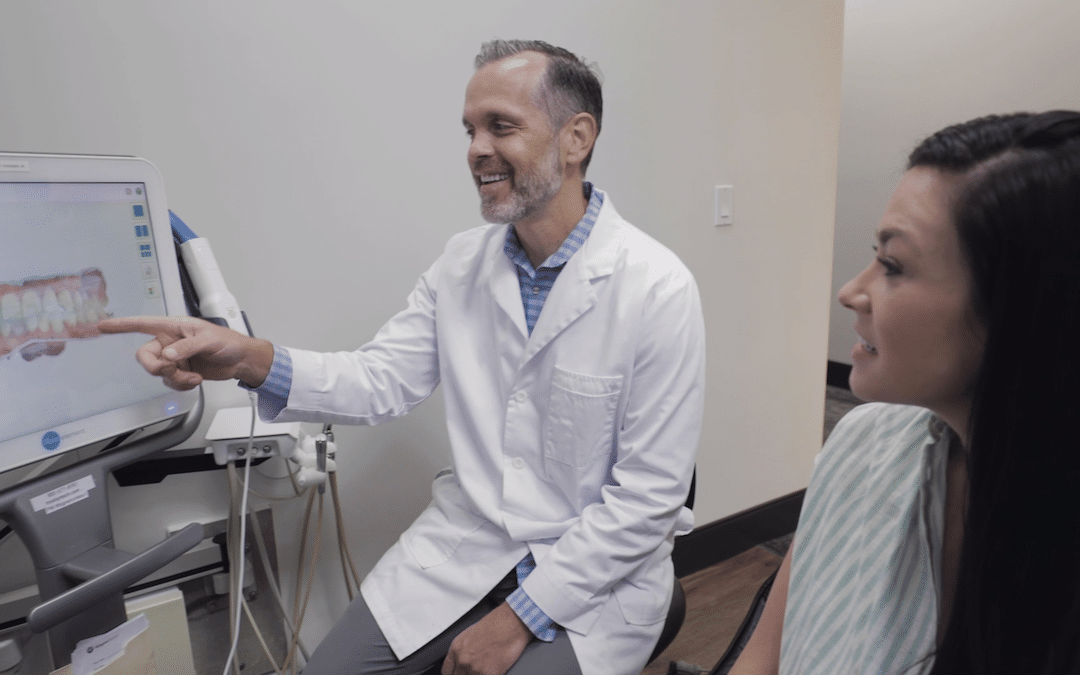 As we age, our teeth naturally experience some wear and tear. In some cases, this leads to complete loss of the tooth. In other instances, circumstances like disease and decay arise that necessitate the removal of one or more teeth. Many people lose teeth. It's nothing to be ashamed of.
Whatever the reason for your missing tooth, we don't want you to suffer any longer. Besides the potential embarrassment of having to hide your tooth gap from the world, missing teeth can also come with many problems, including the following:
Problems maintaining proper oral hygiene.
Jawbone shrinkage.
Decreased self-esteem.
Difficulty speaking.
Difficulty eating or reduced dietary options.
Left untreated, these problems and others that come with a missing tooth can lead to more missing teeth as well as oral health and total systemic health problems. Don't let this happen to you! Our highly trained dentists at Wagner Dental can help you with all these problems thanks to the advancement of dental implants.
Restore Your Smile With Dental Implants
Dental implants are an amazing development in dental restorations and the sturdiest tooth replacement available. Unlike traditional restorations that only restore the visible portion of your tooth, a dental implant goes further to restore the missing tooth root as well.
Because tooth implants are firmly secured to your jawbone, they can not only last a lifetime but also benefit your overall oral health as well!
When a tooth is lost, the jawbone area around where the tooth used to exist begins to decay. With no tooth to grow around, the bone density will gradually fade, and your jaw shrinks down to fit around fewer teeth.
Putting in a dental implant will prevent jawbone decay and bone density loss because the implant gives your jawbone something to grow around and support. In doing so, implants also prevent your other teeth from shifting as your jawbone moves.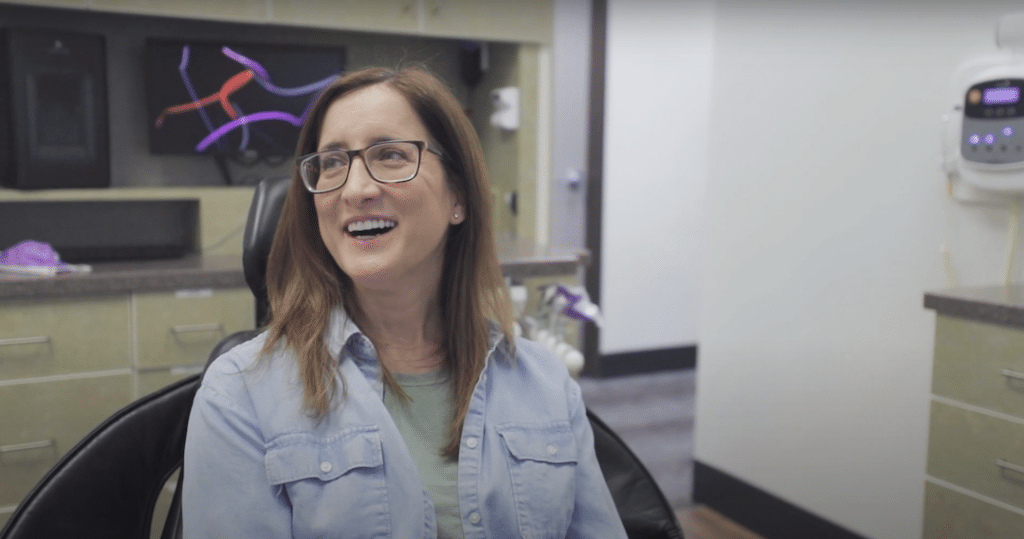 Our practice has been helping restore smiles to residents of the Las Vegas area for over 30 years now, and we want to help you too! As a practice, we focus on cosmetic dentistry, which includes restoring missing teeth and fixing gaps in your smile.
Our friendly team of dentists at Wagner Dental all have advanced training in implants and cosmetic dentistry that goes above and beyond their dental schooling. Let us use our expertise to replace your missing teeth and fill out any tooth gaps so you can start feeling confident about sharing your smile once again!
"I have now gotten over my anxiety regarding the dentist. This place rocks, everyone in my family goes here. They do a great job helping keep my smile beautiful. Thank you."
Dawn M.
The Dental Implant Process
Dental implants are small titanium rods that are inserted into your jawbone directly and act as a base for your tooth restoration. This restoration could be a porcelain crown, implant-supported bridges, denture implants, the All-on-4® treatment concept, etc.
Initial Implant Consultation
To start you on your dental implant journey, you'll first need to come in for a consultation where we will establish if you qualify for dental implants or not. For dental implants to work effectively, you must meet certain health requirements for a dental implant to be successful. Things that can affect your eligibility include the following:
Bone density: We all naturally lose bone density as we grow older, or you may have a genetic bone weakness such as osteoporosis. Having a weak or brittle jawbone has the potential to cause problems with dental implant placement.
Smoking habits: Smoking and other tobacco use negatively affect your teeth and overall oral health. For your implant process to go smoothly and heal properly, you'll need a good healthy mouth as a basis.
Oral health: Even conditions as common as gum disease could complicate your dental implant process. Before we begin planning the implant, we'll first need to treat any existing health conditions in your mouth.
None of these problems on its own is a guarantee that you won't be eligible for implants. When you come into Wagner Dental for your initial consultation, one of our dentists will be able to look closely at your current oral condition and your health history to make a decision. Many problems can be worked around.
For example, even if you've already suffered from a small amount of jawbone shrinkage from having a missing tooth for so long, we may be able to use a mini implant instead of a full-sized one for your situation. Or we may be able to give you a bone graft to strengthen the area that needs to support the dental implant.
Planning and Placing the Implant
Once we've established that dental implants will work for you, we'll make an appointment for the procedure. Though each procedure is customized to a patient's individual needs, you can expect the following:
Preparation: If you had any oral health conditions that needed to be addressed from your initial consultation, we'll begin treatment on those first.
Planning: Once your oral health is recovered and ready for surgery, we'll take a detailed digital scan of your mouth to plan out the best location in your jaw for the dental implant.
Placement: We'll surgically place the dental implant into the missing gap in your jawbone.
Healing: As those implants heal, they go through a process called osseointegration where they bond with your bone and essentially become part of your jawbone. This process can take anywhere from a few weeks to a few months depending on your overall health and any potential environmental factors in your healing.
Final Restoration: Once in place, you'll come back to our office to receive the final tooth restoration. Your dental implant will support a sturdy new dental prosthesis to give you a beautiful smile with long-term health and beauty. Implants can support a porcelain crown or bridge to replace a single missing tooth, or they can support a full set of dentures, like the All-on-4® treatment concept, to give you a whole new smile!
After your implant has healed and your tooth is fully restored, you don't need to worry about any special upkeep for your dental implant. Brush and floss your restoration daily, just as you do your natural teeth, and your dental implant will be a permanent part of your smile.
How Much Will the Typical Dental Implant Cost?
The exact cost of your dental implants will depend on several factors:
How many implants need to be placed.
What type of implant is used (regular or mini-implant).
What kind of restoration will be used (e.g. a crown, dental bridge, or dentures).
Any additional treatments that need to be done with your implants, such as a bone graft or gum disease treatment.
When you come in for your consultation, we'll be able to give you a more precise estimate of your final expense. Whatever the total cost is, we offer financing through LendingPoint to help you afford this necessary oral health restoration.
Are Dental Implants Painful?
While you may feel some initial discomfort after your surgery, your dental implants should eventually feel as comfortable, strong, and pain-free as your natural teeth!
To help ease your discomfort or pain following the implant placement, you can use a cold compress or ice pack on your cheek outside the affected area or take pain relievers such as acetaminophen (Tylenol). Our dentists may also prescribe you some stronger pain relievers or other measures to help you feel comfortable during your healing time.
If you believe the pain you're experiencing is not normal, we can give you an assessment to make sure everything is healing properly and no other problems have arisen.
How Long Do Dental Implants Last?
The dental implant itself (i.e. the small titanium rod inserted in your jawbone) can last upwards of 25 years and should never need to be replaced!
The tooth restoration on top of the implant should also be able to last for years, though it may experience wear and tear from regular daily use. Depending on the material, a typical porcelain crown or set of implant-supported dentures can last anywhere from 5 to 15 years.
When you maintain a good oral health routine and keep up with your regular checkups with one of our dentists, you can get the most life out of your implant restorations.
Am I a Good Candidate for Dental Implants?
The things we look for in a good candidate for dental implants are:
Good oral health.
Proper bone density.
Sufficient room in your jawbone.
If you suffer from health concerns such as advanced gum disease, any oral sores, or issues related to tobacco use, we'll need to treat those problems before beginning your implant process.
If you've had missing teeth for a long time and have already suffered jawbone shrinkage, or if you have a genetic predisposition for small or weak bones, we may be able to accommodate your treatment using either a bone graft or a mini implant.
How Should I Prepare for Dental Implants?
If you want to restore your missing teeth with dental implants, the best thing you can do is get your oral health in good shape. Without irritating the hole with your missing tooth too much, make sure you continue to brush and floss the rest of your teeth regularly.
If you are aware of or suspect any current problems with your oral health, see one of our dentists as soon as possible to start treating those conditions.
If you have any habits that could affect your oral health (e.g. smoking, tobacco use, excessive coffee or alcohol drinking, bad or forgetful oral hygiene habits), do your best to stop or minimize those habits so your gums can be healthy enough to receive the implant and heal afterward.
Is there Any Additional Care After Dental Implants?
You will generally need a couple of months of healing time following the initial implant placement. During this time, follow the surgery aftercare guidelines our team gives you. Be gentle around the implant placement site, and use an ice pack or over-the-counter pain medications to relieve your discomfort while you heal.
After your implant site has healed sufficiently, we'll restore the rest of the tooth with a crown or implant bridge. Once your tooth has been fully restored, you can care for it just like the rest of your natural teeth. No special cleaning supplies or tools are needed to care for your restoration!
Ready to Smile Again? Call Wagner Dental Today!
Missing teeth don't just affect your mouth—they affect your confidence too. Dental implants will fix your missing tooth, preserve your health, and boost your self-confidence all at once.
Our expert cosmetic dentists have years of experience restoring missing teeth with dental implants. We're ready to put those skills to good use in helping you smile again! If you're ready to be done hiding your teeth every time you smile, give us a call at Wagner Dental to set up a consultation.