Invisalign Clear Braces for Adults
Disgruntled with the state of the teeth that greet you in the mirror every morning? Wish your teeth were straighter for your child's wedding or your college graduation? Wagner Dental has a quick, painless, and discrete solution.
It's never been more simple to get the smile you want with Invisalign clear aligners. This premier dental technology delivers exceptional results for everyone, especially our busy adult patients. With Invisalign braces, you can have the smile that you have always dreamed of faster than ever before.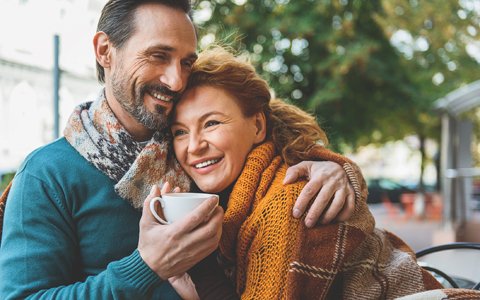 Why Does an Adult Need Braces?
Braces aren't just something that you buy to set your kids up for success, they're for you too! You can enjoy the benefits of straight teeth with Invisalign clear braces. Straight teeth are incredibly important for both cosmetic and oral health reasons:
Crowded teeth | Your aligners will shift the position of your teeth, giving them room to breathe, providing your mouth with relief, and giving you a straightened smile that you just won't be able to hide.
Overbite | An overbite is very common and is one of the top reasons for people receiving braces. Invisalign aligners can fix most simple overbite problems, which will allow you to chew much more easily.
Underbite | Just like an overbite, an underbite can make chewing uncomfortable. Let us help you fix your underbite with Invisalign! They can do wonders for making your smile both beautiful and functional.
Imagine having the best smile that you can think of! With Invisalign clear aligners, you can be showing it off to your family, coworkers, and everyone else that you're around just 18 months!
The Perfect Solution for Adults
Thousands of patients your age have achieved their ideal smile with Invisalign Aligners. Invisalign clear aligners will give you perfectly straight teeth without having to worry about the hassle of traditional braces. There are many advantages to having clear aligners:
Convenience: Your everyday life is busy and stressful. Invisalign aligners fit seamlessly into an unpredictable schedule. When you eat, you take them out and you don't have to worry about cleaning food out of metal brackets.
Professional: With Invisalign aligners you can confidently smile at work even while undergoing orthodontic treatment. This is also true for a job interview or meeting—your potential employer won't even notice you're wearing braces.
Reliable Results: Dozens of companies offer clear aligners, but Invisalign continues to be the top choice every year. Why? It's because they offer the most consistent results that are backed by dental science and innovation.
Customization: Invisalign clear aligners aren't one-size-fits-all. Your aligners are designed by taking x-rays, photos, and impressions of your teeth so that you get unique care and attention for your smile.
Professional Monitoring: Your Invisalign clear aligner experience comes with professional oversight. From start to finish we monitor your progress to ensure that your teeth are moving in the right direction and that you are getting the results you want.
Elegance: Straight teeth and all of the benefits that come with them are for everyone. Invisalign aligners allow you to achieve this without the social barriers that can come with traditional braces. Straighten your teeth in a more sophisticated way.
While adults can, of course, still receive metal braces, they don't quite have the same appeal. Traditional braces are bulky, pokey, and, frankly, a mouthful. They announce to the world that your teeth aren't straight and make you look less mature.
Avoid the physical and social discomfort of traditional braces and choose Invisalign! Get all the same results in a shorter period of time without the wires and brackets. Straighten your teeth invisibly at Wagner Dental in Las Vegas.
Which Is Better: Invisalign Clear Braces vs. Mail-Order Aligners
The two greatest selling points for clear aligners are providing straight teeth at a low cost in a record amount of time. Many aligner companies know this, and they market themselves accordingly.
Mail-order companies aggressively market themselves as providing low-cost aligners and intend to save patients money but the reality is much more problematic. They cut costs by cutting corners—these aligners are sold without an initial consultation that addresses any preexisting dental issues, meaning that they can actually unknowingly damage your teeth.
With Invisalign orthodontic treatment from Wagner Dental, you get what you pay for. It's worth spending more money on better-quality aligners that allow you to avoid long-term medical problems and bills that come with them.
How Long Will It Take To Achieve a Straight Smile With My Clear Aligners?
Invisalign patients all have individualized treatment plans. Some patients are just seeking treatment to tighten the gaps between their teeth, while others are trying to correct their bites.
When you come in for an Invisalign consultation, we will be able to assess your current state and let you know how long your treatment will be; treatment length varies by patient. The average treatment time varies, but many of our patients get the results they want in just six months!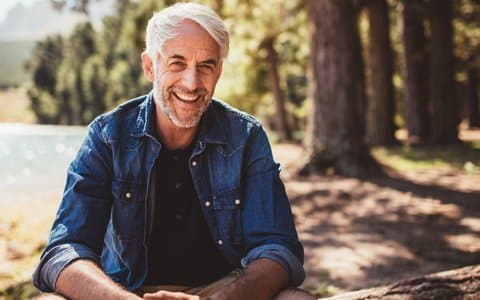 The Invisalign Clear Aligner Process
We make it easy for our patients to get results. A lot of the success of the Invisalign system comes from its straightforward treatment process. You still receive professional care, but the system is simple enough that you can do most of it at home:
Before anything else, schedule your initial consult. When you come into our Las Vegas office, one of our staff members will perform an examination and then discuss with you whether Invisalign aligners will be a good fit.
During your second visit, we'll take x-rays and impressions of your teeth which we will then send to the Invisalign lab. Your aligners will be modeled after the impressions, so your clear braces will fit your teeth perfectly.
Once you receive your aligners, only take them out to eat and brush your teeth. If you participate in sports or musical activities that might be better without the braces, it's okay to take them out then too. Remember to put them back on!
After you've worn the first set of aligners for a few weeks, you'll put on the next set. Each set will move your teeth just slightly. After 6–18 months, your alignment will be finished, and your smile will be complete.
Getting the Most Out of Your Invisalign Clear Aligners Experience
To help make your experience successful, you'll want to practice good oral health and dental hygiene. It's hard to overestimate the difference that brushing twice daily and flossing can make. When you receive your aligners, we will give you instructions on how to take care of them and clean them on a regular basis.
By far the best thing to do to improve your Invisalign experience is to wear the aligners as often as possible. Your teeth will only get straighter if you wear braces at least 22 hours a day.
After you've finished with your Invisalign aligners, we'll give you a retainer to wear. Think of this retainer as the key to keeping your new smile. You should wear this appliance as often as we recommend to you during your appointment. Then you can keep your straight teeth forever.
Find Out if Invisalign Is the Solution You've Been Looking For
Thousands of patients have chosen Invisalign clear braces and have loved the results; now it's your turn! It's the perfect time for you to get the smile that you have always wanted. Schedule your Invisalign consultation today.